$200 Free Delivery
Starting from 1st of August, the minimum purchase for free delivery has been reduced to $200!
There's no better time to stock up on your favourite Young Master brews this summer!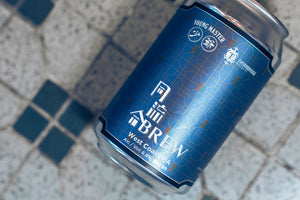 同流合BREW: Thornbridge
Venturing down memory lane with an old-school West Coast IPA, this beer is underpinned with caramel undertones from the malt base to showcase a hop-forward nose, bursting with grapefruit, lime and herbs. The palate is a bold interplay of citrus and stonefruit with an unmistakably bitter finish of a classic West Coast IPA.
Available Exclusively at Circle K
Nightfall Rouge
A dusky symphony of funk, fruit, wood and malt, Nightfall Rouge evokes the contemplative mood that sets in as the sun dips below the horizon. It's a funky and sour dark ale based on Young Master's solera style "Days of Being Wild" series, fermented with wild yeast and bacteria matured within wine barrels, in a quiet slumber with fresh cherries.
Only Available on Draft