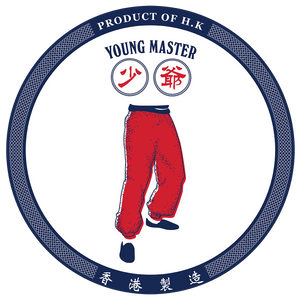 Careers at Young Master
Young Master Brewery is a leading independent Hong Kong craft brewer celebrating our 10th anniversary this year.
WE HAVE ENDEAVOURED TO CREATE A WORLD-CLASS, YET LOCALLY ROOTED CRAFT BEER CULTURE IN ASIA. WE DO THIS BY INJECTING ORIGINAL THINKING, BOLD FLAVOURS AND DISCIPLINED BREWING TECHNIQUES INTO OUR BEERS.
SOCIAL MEDIA EXECUTIVE

Social Media Executive (Craft Beer and F&B Outlets) – Young Master Brewery

Job Summary

Young Master is looking for a talented writer, content creator to join as our Social Media Executive. As part of the new role, you will manage our pages on Facebook, Instagram, etc. You will be responsible for developing artwork (images, short videos, etc.), writing bilingual copies as well as engaging with our followers.


If you have a passion for craft beer & food, please submit the application now with your
CV, cover letter and expected salary.

As part of the new role, you will…

Plan and schedule social media promotion calendar
Maintain the daily operation for all social media platforms, working on social media posts, videos, IG stories, going live etc. to drive awareness, traffic, and engagements to the brands
Develop and executive social media marketing campaigns
Support SEO optimization of website blog content with the aim of acquiring high-quality traffic and conversions
Media relations – Press Release write-up, etc.
Review traffic and key analytics to maximize reach across social media channels
Work closely with the Marketing team and support the team on daily operation

Requirements

Degree in Communications, Marketing, Media Studies, or relevant field
Strong marketing sense and passionate about establishing a career in digital marketing/F&B industry
A good team player with solid interpersonal skills
Strong organization skills and ability to meet tight timeline
Digital savvy, detail-minded, and creative
Enjoy working in a fast-paced and cross-cultured environment
Proficiency in spoken and written English and Chinese is a must
Fresh graduates are welcomed


Benefits

Medical plan
Working within a dynamic, passionate team of beer enthusiasts
5-day work week
Public holidays and annual leave
Competitive salary
Potential to growth

If interested, please send your application to ashley@youngmasterales.com
CHINA SALES MANAGER

About The Role

China Sales Manager, you will be responsible for developing new business and growing the existing client portfolios within the craft and speciality beer channels.

 

Responsibilities

Proactively drive new business acquisition in the key craft channels (on trade, wholesale and retail)
Promote company products aligning with sales & marketing strategies like product launches, promotion activations and events
Maintain the assigned existing accounts and drive the revenue growth
Build and maintain good relationship with business partners
Manage sales budget, cost control, product & trade marketing activities
Monitor and evaluate sales performance
Ad hoc tasks as assigned

Requirements

Degree holder
5+ years of relevant sales experience, preferably with client connections in on-trade channels
Strong communication and negotiation skills
Outgoing, sociable, proactive, self-motivated goal achiever
Fluent Mandarin and good English

If interested, please send your application to ashley@youngmasterales.com

介绍:

少爷啤酒厂成立于2013年12月, 至今一直为亚洲独特的精酿啤酒行业树立了全新标准。作为一家亚洲领先精酿啤酒厂,少爷运用自家创意加上严谨的技巧,酿造出糅合亚洲文化的世界级精酿。

少爷啤于过去几年间荣获多项国际大奖。作为国内规模最大以及评分最高的精酿啤酒厂之一。我们的啤酒款式众多,除了一些传统的款式外,你会发现有很多新奇、创新、甚或完全未听闻过的啤酒,例如橡木桶陈酿啤酒、酸啤酒、烟熏啤酒、甚至是野生发酵啤酒等等。少爷的两所精酿啤酒厂分别位于香港南区黄竹坑及鸭脷洲,并于香港及新加坡经营多家精酿餐吧。公司经营多款瓶装及罐装精酿啤酒产品,分销至香港、国内、新加坡、马来西亚、日本、美国等地。目前计划扩大全国化分销,继续扩张。

 

岗位职责:

1.负责线上线下开拓内地销售市场,完成公司销售任务,以及与经销商建立良好的合作关系,并确保经销商于订单管理、及价格稳定方面有良好的表现,做大国内市场生意规模。

2.执行公司销售计划,包括宣传公司新产品、策划及参与宣传活动。

3.与现有客户建立长期合作伙伴关系,理解及满足客户需求。

4.收集客户信息,建立完整档案,分析市场需求。

5.终端执行:出色地完成产品分销、理货,以及促销活动的策划和执行。

 

任职条件:

1.大专或以上学历。

2.五年或以上相关销售经验,对啤酒市场熟悉,在啤酒、洋酒、葡萄酒公司担任销售岗位,优先录用。

3.对客户把控力强,有很强的沟通技巧及沟通能力。

4.流利普通话及良好英语水平。

请投递简历电邮至 ashley@youngmasterales.com
MERCHANDISER

About The Role

Merchandiser – premium supermarkets (full time or part time available)

Job Duties

Regular client visits
Stock replenishment and monitor inventory level
Ensure visibility of stock display and promotional materials
Assist with in-store promotions and tastings
Relationship building with supermarket managers.
Notify managers when products are out of stock / low in stock
Communicate progress and feedback to YM operations team regularly

Main working locations: Sai Wan, Central, Wan Chai, Quarry Bay, Southside, Tsim Sha Tsui…

Potential to be promoted to a more senior sales / marketing / operations role based on performance

Requirements

Good communication and organisational skills
Cantonese and basic English required
Immediate availability preferred

If interested, please send your application to ashley@youngmasterales.com