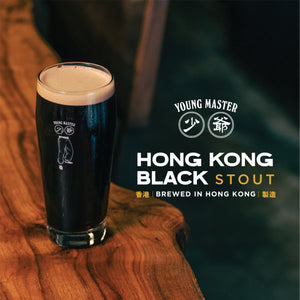 Summer with HK Black!
From July 25 to August 27, we have teamed up with 17 different bars and restaurants to serve draught Hong Kong Black on nitro, with 14 different food items and even a shisha! Ranging from snacky "Siu Mai' to meaty prime short ribs "Char Siu", every participating venue put their best effort together to compile a great list of food and shisha to go with the stout.
Whether it's sunny or stormy this Summer, there's nothing better to do than quaffing a beautifully nitro dry stout and having some amazing food together with it! Let's try them all out!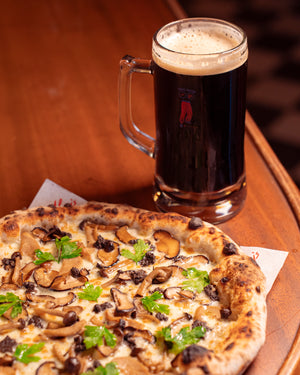 Alvy's
Black Truffle Mushroom Pizza
G/F, 8 Holland Street, Kennedy Town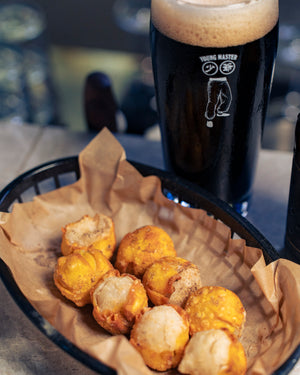 Binge Drinking Club
Salted Pepper Siu Mai
G/F, 14 Elgin Street, Central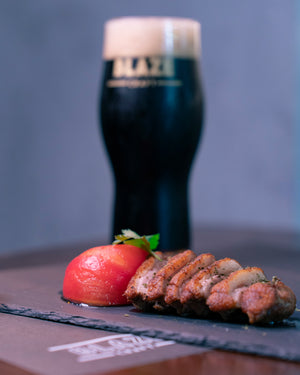 Blaze Craft
Slow Cooked Duck Breast & Tomatoes
G/F, Winning House, 28 Hollywood Rd, Central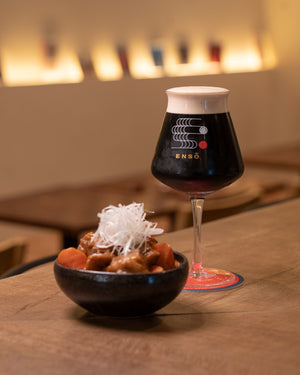 Enso 円相
Stewed Beef Ribs in Miso and Stout Sauce
G/F, 1-3 Chatham Ct, Tsim Sha Tsui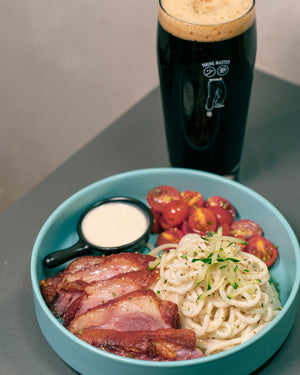 Fisholic 魚事者
Pork Knuckle Fishy Lo Mein With Creamy Stout Dressing
G/F, Victor Court, 14-28 Wang On Road, Fortress Hill, North Point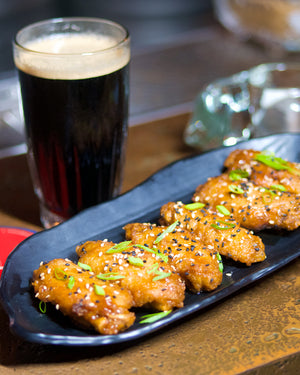 Graceland
Sticky Sesame Stout Wings
G/F, 12-14A Yim Po Fong Street, Mong Kok
HANDS - CRAFT BEER & MAGIC
Tomato Tango Meatballs with Caramelised Beer Sauce
G/F, Fortune Court, 27-31 Tai Nan Street, Prince Edward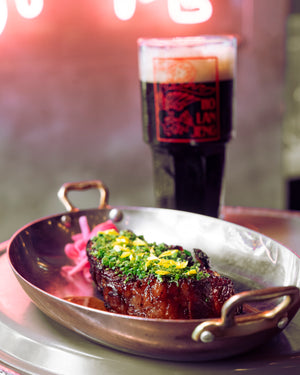 Ho Lan Jeng 何蘭正
Spanish Prime Short Ribs Char Siu
2/F, LKF29, 29 Wyndham Street, Central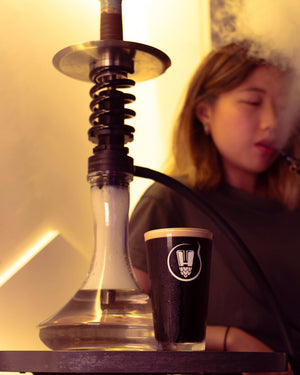 HOPS
She's Sweet Shisha
G/F, 37 Yiu Wa Street, Causeway Bay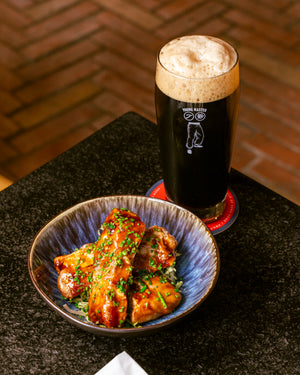 Pentola
Hong Kong Black Braised Slow-Cooked Iberico Pork Ribs
Tai Po Arts Centre Unit No. G01-02 on the ground Floor, 12 On Pong Road, Tai Po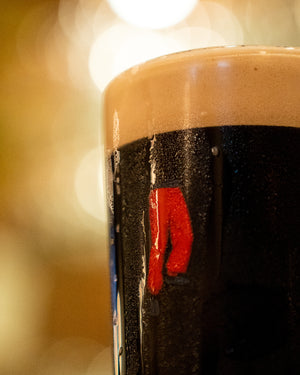 Pub 1842
Hong Kong Black Buy 2 Get 1 Free
LG/F, Jardine House, 1 Connaught Pl, Central
Renaissance Mirage
East meets West Wings
1/F, Renaissance Harbour View Hotel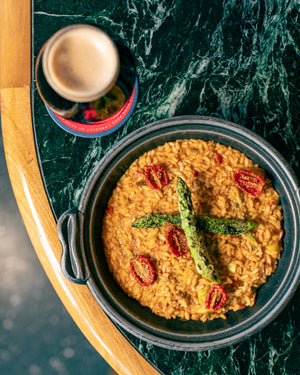 Second Draft
Sansho Asparagus Risotto
H01, Fashion Walk, 9 Kingston St, Causeway Bay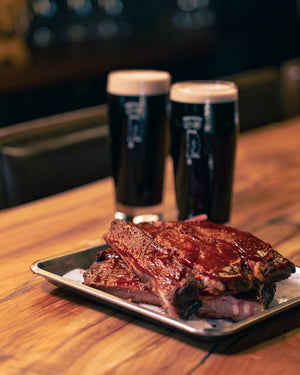 Smoke & Barrel
BBQ American Spare Ribs
1/F-2/F, Wyndham Mansion, 32 Wyndham St, Central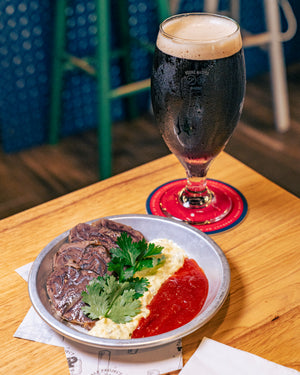 The Ale Project
Master Braised Beef Shank
G/F, 19 Hak Po Street, Mong Kok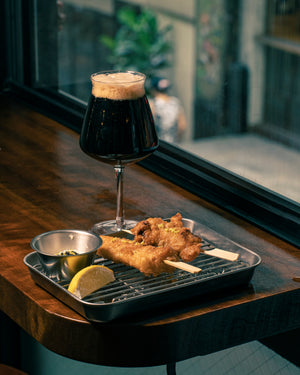 White Beard Fish N Chips
New Zealand Hoki & Oyster
G/F, 55 Peel Street, Soho, Central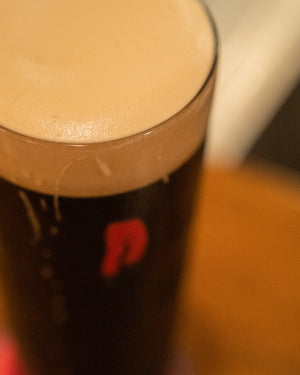 Young Master & Frds
Hong Kong Black Buy 2 Get 1 Free
LG/F, Jardine House, 1 Connaught Pl, Central